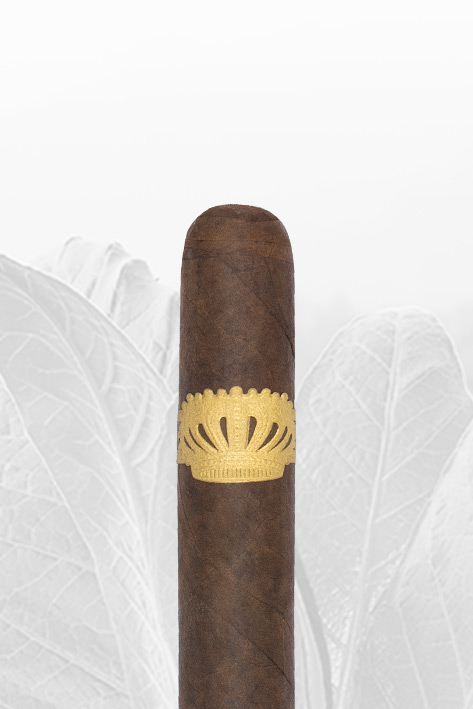 Dunbarton
Nicaragua
Sin Compromiso Selección No. 2 Torpedo

|

Art.-Nr. 55001| 6 x 52

|

13er Kiste
17.90 € per Cigar

Sin Compromiso Selección No. 5

|

Art.-Nr. 55002| 6 x 54

|

13er Kiste
17.40 € per Cigar

Sin Compromiso Selección No. 7

|

Art.-Nr. 55003| 7 x 56

|

13er Kiste
18.40 € per Cigar

Sin Compromiso Selección Intrépido

|

Art.-Nr. 55004| 5 1/2 x 46

|

13er Kiste
15.90 € per Cigar

Sin Compromiso Selección Varita Magica

|

Art.-Nr. 55005| 7 x 44

|

13er Kiste
18.50 € per Cigar

Sobremesa Brûlée Robusto

|

Art.-Nr. 55006| 5 1/4 x 52

|

13er Kiste
12.40 € per Cigar

Sobremesa Brûlée Toro

|

Art.-Nr. 55007| 6 x 52

|

13er Kiste
13.40 € per Cigar

Sobremesa Brûlée Gordo

|

Art.-Nr. 55008| 6 1/4 x 60

|

13er Kiste
13.90 € per Cigar

Sobremesa Cervantes Fino

|

Art.-Nr. 55009| 6 1/4 x 46

|

25er Kiste
11.40 € per Cigar

Sobremesa Robusto Largo

|

Art.-Nr. 55010| 5 1/4 x 52

|

25er Kiste
11.60 € per Cigar

Sobremesa El Americano

|

Art.-Nr. 55011| 6 x 52

|

25er Kiste
12.40 € per Cigar

Sobremesa Gran Imperiales

|

Art.-Nr. 55012| 7 x 54

|

25er Kiste
13.40 € per Cigar

Sobremesa Short Churchill

|

Art.-Nr. 55013| 4 3/4 x 48

|

14er Kiste
11.20 € per Cigar

Sobremesa Elegante en Cedros

|

Art.-Nr. 55014| 7 x 50

|

13er Kiste
14.40 € per Cigar
Our Ligator and Catador de Puros, Steve Saka, demands the most exact standards to be maintained at all times. He is recognized throughout the industry as a cigar expert and experienced cigar trader, prolific author of cigars and black tobacco, forefather in online media, and dynamic tobacco industry executive. In 2000, he worked directly for Lew Rothman, the former owner of JR Cigar, as an Executive Consultant for four years and then served as President and CEO of Drew Estate from 2005 to 2013. In 2015 he fulfilled a lifelong dream by establishing family run Dunbarton Tobacco & Trust to create cigars without compromise.
A lush league with a creamy core infused with luscious notes of cedar, cocoa and coffee punctuated by Tellicherry peppercorn retrohale characterizes the "Sobremesa". Pleasant on the nose and offers the smoker a delightfully sweet, lingering finish.
Strength: medium
At the core of  "Sin Compromiso" is an inherent sweetness paired with a savory spiciness, but hidden within its layers are notes of cocoa, espresso, clay and even chicory root.
Strength: medium-strong
Name
Marken
Ort
Erik´ s Tabakhaus
Marken:

ADV & McKay Cigars

Brun del Ré

DBL Dominican Big Leaguer

Dunbarton

Oberlauengasse 8,
07743 Jena

Starke Zigarren / Delicious Berlin starkezigarren.de
Marken:

ADV & McKay Cigars

DBL Dominican Big Leaguer

La Rosa de Sandiego

Dunbarton

Pariser Str. 54,
10719 Berlin

Gebrüder Böttcher GbR
Marken:

Dunbarton

Lindenallee 11,
15890 Eisenhüttenstadt

Loch Mor Spirits – Whisky and more
Marken:

ADV & McKay Cigars

Dunbarton

Peterstr. 24,
23701 Eutin

Hacico hacico.de
Marken:

Monte Pascoal

DBL Dominican Big Leaguer

ADV & McKay Cigars

Brun del Ré

Kolumbus

Dunbarton

La Rosa de Sandiego

Industriestraße 18,

25469 Halstenbek

Cigarworld cigarworld.de
Marken:

Monte Pascoal

Brun del Ré

Kolumbus

ADV & McKay Cigars

DBL Dominican Big Leaguer

La Regenta

Blackbird

La Rosa de Sandiego

Dunbarton

The Bouncer

Aura E.P. Carrillo Shengxiao Limited Edition

Dissim

The OX Society

Burghofstraße 28,

40223 Düsseldorf 

Zigarrenwelt zigarrenwelt.de
Marken:

Brun del Ré

ADV & McKay Cigars

DBL Dominican Big Leaguer

Dunbarton

Kaiser Wilhelm Ring 12,

50672 Köln

Em Tabaksdösje zigarren-traum.de
Marken:

Brun del Ré

ADV & McKay Cigars

La Regenta

Dunbarton

Buchheimer Str. 50,

51063 Köln

Onlineshop Tabakoos https://www.ebay.de/usr/tabakoos
Marken:

Brun del Ré

DBL Dominican Big Leaguer

Kolumbus

ADV & McKay Cigars

La Regenta

Monte Pascoal

Dunbarton

La Rosa de Sandiego

Scheuermühlenstraße 59,
51147 Köln

C. Cigars c-cigars.de
Marken:

ADV & McKay Cigars

Brun del Ré

DBL Dominican Big Leaguer

La Rosa de Sandiego

Dunbarton

Dissim

Trierer Straße 18,

54516 Wittlich

Zigarren Rohn
Marken:

Brun del Ré

ADV & McKay Cigars

Kolumbus

DBL Dominican Big Leaguer

Monte Pascoal

Blackbird

La Rosa de Sandiego

Dunbarton

Hauptwache-Passage

B-Ebene,

60313 Frankfurt am Main

Alte Tabakstube am Schillerplatz altetabakstube.de
Marken:

Dunbarton

ADV & McKay Cigars

Monte Pascoal

Schillerplatz 4,
70173 Stuttgart

Billy's Kitchen & Bar www.bistrobillys.de
Marken:

ADV & McKay Cigars

Brun del Ré

DBL Dominican Big Leaguer

La Rosa de Sandiego

Dunbarton

Schleissheimer Straße 303,

80809 München